New Jersey's Primary Elections will be conducted almost entirely by mail. By this point, you should have received your ballot with instructions on it's completion and submission. You must return your ballot on or before July 7th for your vote to count. While a limited amount of polling places will be open on Election Day, it should be noted that only provisional ballots will be accepted there. For that reason, and for your own safety and convenience, we strongly recommend you complete the voting process by mail or drop-off. For more information and help with voting, we encourage you to reach out to the New Jersey Division of Elections or your County Election Officials.
While this year's Presidential Primary is a fait accompli at this point, we still strongly recommend that NJ progressive voters cast their ballot for Senator Bernie Sanders. A vote for Bernie not only sends a message of the strength of the progressive movement, but also sends actual delegates to the Democratic Party Convention, where they can have a strong influence on the party's national platform and the 2020 general election campaign.
More importantly, Senator Sander's candidacy has inspired amazing progressive candidates across the nation. In West Virginia, Paula Jean Swearengin won her primary and the right to take on Republican Shelley Moore Capito for a seat in the Senate. In Pennsylvania, progressive candidates have one a couple of handfuls of down-ballot races of note, and in New Mexico, a slate of progressive women have up-ended the corporate stranglehold on the state legislature. While official results are yet to be certified, it also appears progressive insurgents made major inroads in New York and Kentucky led by Jamaal Bowman, Charles Booker, Mondaire Jones, Jabari Brisport and Ritchie Torres. Despite concerted efforts by centrist challengers, progressive heroes Alexandria Ocasio-Cortez and Julia Salazar cruised to easy re-election wins.
Here in New Jersey, there is an impressive slate of candidates running for the House and Senate as well as in local races. It is now in the voters' hands to decide if the Garden State is ready to get into the game – and in that spirit, we are proud to offer the following endorsements:
Force the Issue NJ endorses Lawrence Hamm for US Senator from New Jersey.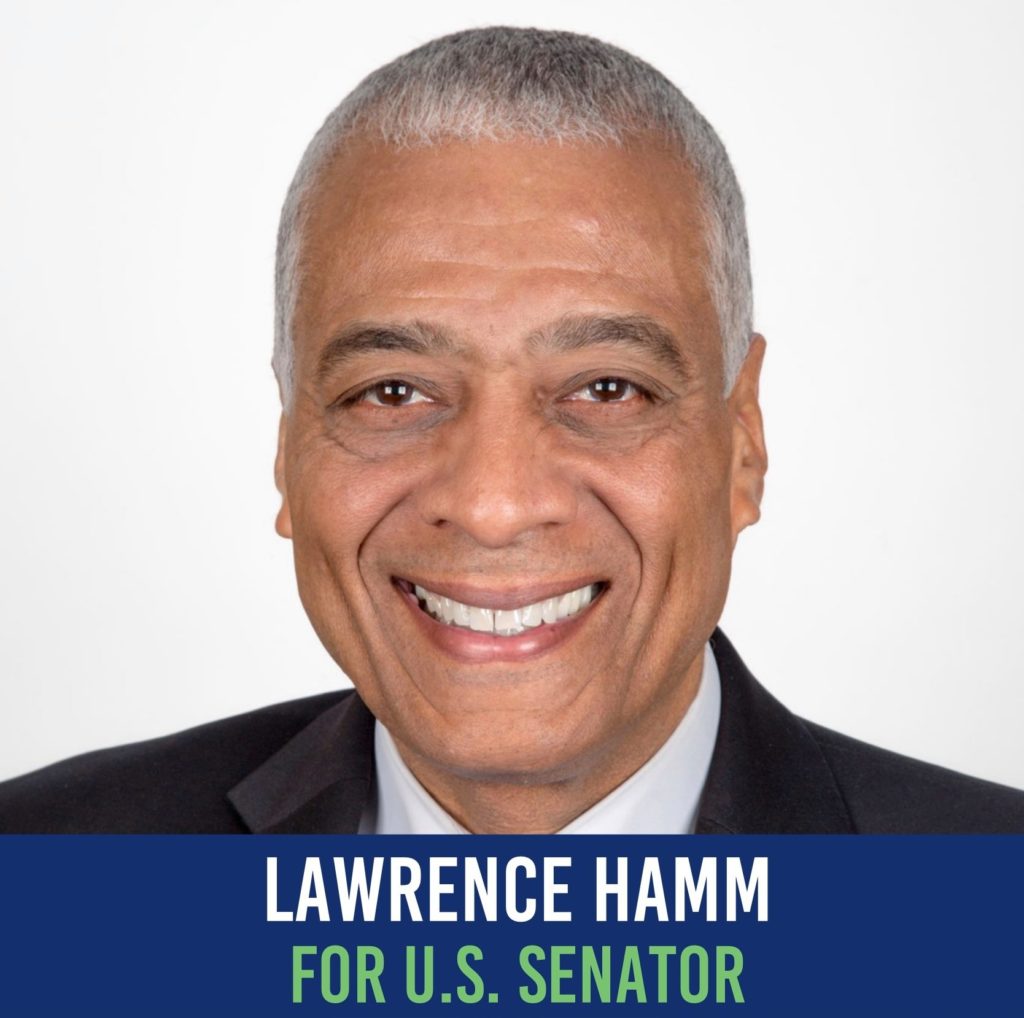 After two terms as Newark's Mayor, one and a half terms as Senator and one pointless flop of a Presidential campaign, it remains difficult to determine whether Cory Booker is a strong progressive or just plays one on TV. 
While his voting record is generally solid, and his advocacy often-times inspiring – his dead-end loyalty to corrupt NJ political machines and failure to come through in the big moments justifies a lack of confidence in his leadership and efficiency.
Lawrence Hamm is a lifelong community activist and civil rights leader who we believe will be a stronger and more credible progressive leader in the US Senate than its current occupant.  We believe Hamm's voting record will be better than Booker's and that he will be substantially less compromised by politics-as-usual when faced with big moments and courageous decisions. 
Where Senator Booker talks a good game, we believe Senator Hamm will play to win.
Force the Issue NJ endorses Christine Conforti for the US House of Representatives for New Jersey's 4th Congressional District.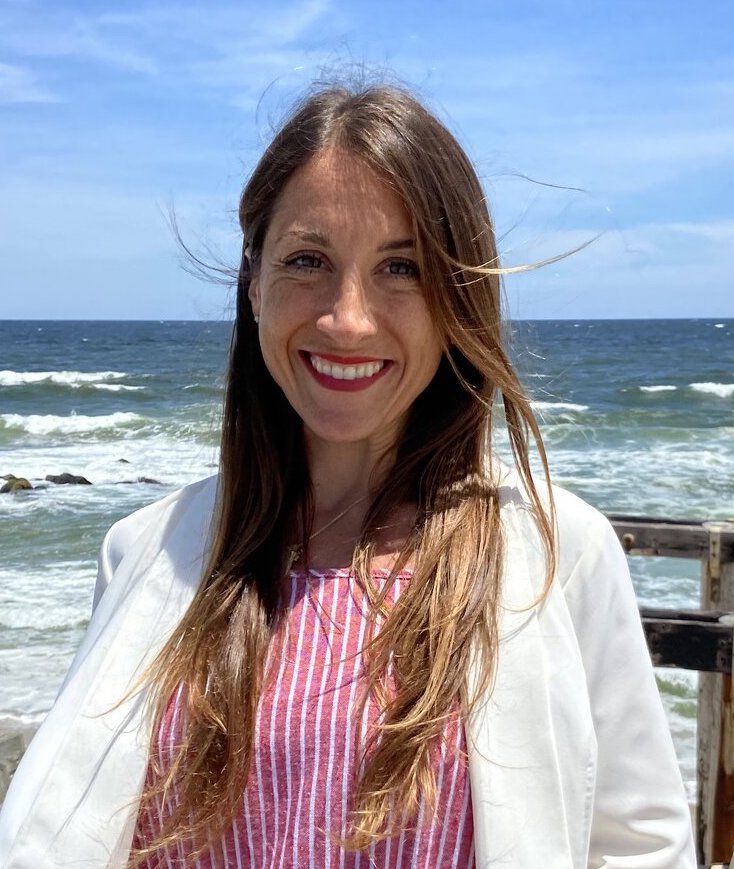 New Jersey's 4th Congressional District represents unfinished business from the Blue Wave of 2018.  Prior to Jeff Van Drew's defection, representative Chris Smith was the only remaining Republican standing in the Garden State's congressional delegation.
Of the candidates running for the open seat, newcomer Christine Conforti has distinguished herself by staying true to a progressive vision while winning the support of the Mercer County Democrats and Our Revolution.  Her main opponent Stephanie Schmid betrayed the progressive positions she claims by endorsing the odious Michael Bloomberg for President and was a no-show for a debate sponsored by the Asbury Park Press.
Force the Issue NJ endorses Dr. Arati Kreibich for the US House of Representatives for New Jersey's 5th Congressional District.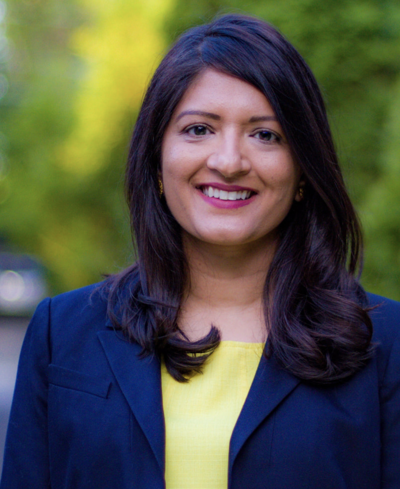 There is no doubt that Representative Josh Gottheimer was a major improvement over the brain-dead buffoon he replaced.  Unfortunately, there is even less doubt that – if not for the treason of Jeff Van Drew – Gottheimer would have been the biggest disappointment of all of the Democrats who gained seats in the House during 2018's Blue Wave.
Whether it's his failure to protect immigrant children, his loyalty to Wall Street, his hawkish foreign policy or disturbing personal behavior, Gottheimer has alienated a huge portion of the supporters who helped him win office two years ago. 
One of those former supporters is now candidate Dr. Arati Kreibich, a councilwoman, neuroscientist and power-house activist who we featured in our Run Against the Machine series and who has earned the endorsement of a wide range of progressive leaders including Bernie Sanders and Ayanna Pressley and organizations such as the Working Families Party, Indivisible and now Force the Issue NJ.
Force the Issue NJ endorses Russ Cirincione for the US House of Representatives for New Jersey's 6th Congressional District.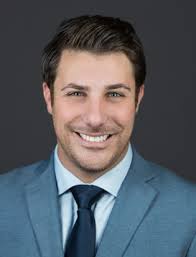 Believe it or not, incumbent Representative Frank Pallone was actually fairly progressive 32 years ago when he was first elected to congress.  While Pallone remains a member of the Progressive Caucus today, his claims of pragmatism are a hollow excuse for his efforts to stymie momentum in Congress for the Green New Deal and Medicare 4 All.  His opposition to a ban on fossil fuel donations seems like the more plausible explanation, as is the amount of campaign cash he rakes in from the insurance and pharmaceutical industries.
Housing attorney and climate activist Russ Cirincione is on the right side of these issues, and his personal experience with student loan debt and mass transit makes it clear that he is on the side of every day citizens.  Unlike Pallone he takes no money from PACs or lobbyists. 
Force the Issue NJ endorses Hector Oseguera for the US House of Representatives for New Jersey's 8th Congressional District.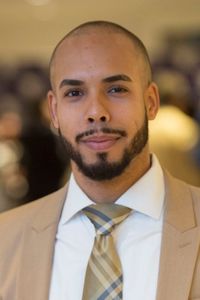 New Jersey's 8th Congressional District is close to the hearts of the board of Force the Issue NJ.  A majority of our board resides within its borders, and one of our founders, Eloy Delgado, challenged incumbent Albio Sires in the 2016 primary. 
Sires has remained stubbornly resistant to challenges and change alike, a creature of the corrupt Hudson County machine and a mediocre back-bencher in Congress who not only fails to live up to the progressive spirit of his dynamic district, but often fails to engage with his constituents at all.
We featured his latest challenger, Hector Oseguera in our Run Against the Machine series in May and have since been amazed by the momentum and attention his campaign has amassed. 
It seems the political establishment of Hudson County is concerned as well, as an insurgent progressive primary win in the 8th District would be a political earthquake on the same scale as Alexandria Ocasio-Cortez's win in 2018.
Force the Issue NJ endorses Zina Spezakis for the US House of Representatives for New Jersey's 9th Congressional District.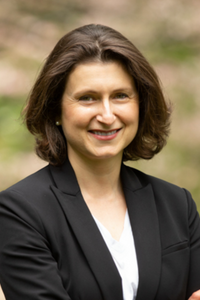 After almost two decades in the House of Representatives, including current positions in senior leadership, Bill Pascrell's legacy is… what exactly?  Support for the Iraq War?  Effective fundraising from the fossil fuel and health insurance industries, not to mention police unions and law enforcement PACs?
Challenger Zina Spezakis is an environmental activist and a strong supporter of the rights of immigrants, criminal justice reform and Medicare 4 All.  Refusing to accept healthcare and fossil fuel industry donations, she has earned the endorsements of Brand New Congress, Our Revolution and now Force the Issue as well.
Force the Issue NJ endorses Progressive Freeholders in Hudson County & Union County
Federal offices are not the only seats at stake in the July 7th primary.  County elections usually don't get as much attention as they should – whether from the media or from progressive candidates.  That is why we are excited to see progressive slates running under Senator Bernie Sander's "Not Me, Us" slogan in two of the biggest counties in North Jersey. 
Electing progressives to county government is an excellent way to make a direct impact on your community, as freeholders often have jurisdiction over parks, schools, prisons and police as well as power over lucrative contracts.  County government is in fact the backbone of New Jersey's political system and as such many of the obstacles to change and opportunities for progress can be found at the county level.
Force the Issue NJ endorses for Hudson County Freeholders:
Eleana Little – District #4
Ron Bautista – District #5
Kevin Hernandez – District #6
Roger Quesada – District #8
Force the Issue NJ endorses for Union County Freeholders:
Aissa Catherine Heath
Justin Paul O'Hea
Hector Menesses, Jr.
Good Government Coalition of NJ Endorsements
Force the Issue NJ also participates in the Good Government Coalition of New Jersey, alongside representatives from other amazing organizations in the Garden State.  The GGCNJ has endorsed various candidates running for county office throughout the state based on a 10 Point Pledge to address issues of fairness, transparency and justice in NJ elections.  We strongly recommend you review these endorsements and consider supporting these candidates.