Our Endorsement Philosophy – Closing the Deal & Expanding the Field

Our 2022 endorsements are motivated by a sense of both urgency and strategy, with equal parts progressive idealism and practical realism inspiring our choices.  With a run-away right wing court quickly eroding settled law regarding human and civil rights, our top priority is to sustain and strengthen a fragile Democratic majority in the House by finding opportunities to go on the offense, while playing a strong defense.
In the Senate, we must make good on opportunities to flip some key seats in order to abolish the filibuster, protect the right to choose and create space for the advancement of a progressive agenda.  While there are critical races across the country, as a New Jersey-based organization we focus on how to make the biggest impact nationally by acting locally.  In this final month of the 2022 mid-term election, we hope you are inspired to support each of the below candidates with your volunteer time and donor dollars.
We endorse John Fettermen for U.S. Senate from Pennsylvania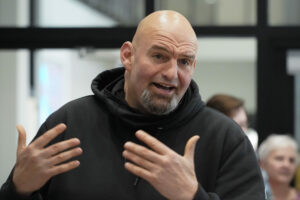 John Fetterman's progressive credentials should need no introduction, but it's inspiring to reiterate them anyway.  A true force for his community, Fetterman's journey from Mentor to Masters to Mayor has been a thrilling ride.  His support of criminal justice reform and economic justice for communities who are left behind was only strengthened by his ascension to the Lieutenant Governor's office.  As Lieutenant Governor, John lived his values by foregoing residency in a taxpayer funded mansion after opening the swimming pool up to poor kids.  He proceeded to meet residents of all 67 of Pennsylvania's counties, usually in his trademark shorts and hoodie.  Fetterman was a strong supporter of Senator Sanders' Presidential campaigns and his authentic blend of progressivism, populism and pragmatism is sorely needed in today's Democratic Party and the United States Senate.
We endorse the following candidates for U.S. House of Representatives from New Jersey
For the US House of Representatives, it is critical to protect three House seats which progressive activists first helped win in 2018.  Tom Malinowski is the most vulnerable due to congressional redistricting, but still has a strong chance to win if progressive voters, volunteers and donors come out swinging.  While redistricting had a more positive effect on Mikie Sherrill and Andy Kim's districts – making each more Democratic – these are still important seats for the Democrats to hold and could be at risk if Republican voters are motivated.  Finally, there is one opportunity for a pick-up in New Jersey's 2nd Congressional District, where Tim Alexander is challenging incumbent turncoat Jeff Van Drew.   Tim's team also came up with a great graphic with the remaining key dates of this election cycle which we share below.
Tom Malinowski for House of Representatives – New Jersey's 7th Congressional District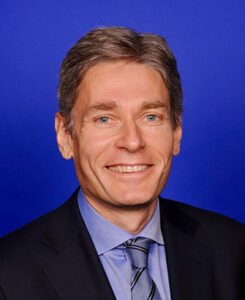 Mikie Sherrill for House of Representatives – New Jersey's 11th Congressional District

Andy Kim for House of Representatives – New Jersey's 3rd Congressional District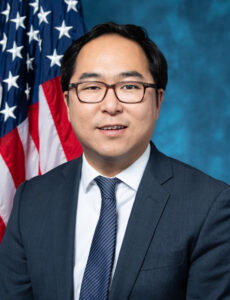 Tim Alexander for House of Representatives – New Jersey's 2nd Congressional District