The November 2nd General Election is less than a Month Away!

New Jersey is almost unique among the states in holding statewide elections in odd-numbered years (Virginia does it too).  Like many New Jersey electoral traditions, this is an exceedingly stupid tradition which depresses turn-out and – at best – tends to favor the status quo.  At worst, odd year elections provide an opportunity for reactionary right-wing elements to gain a foothold in the Garden State (see Christie, Governor Chris).
Thanks to activists, organizers, the pandemic and – going in order of popularity here – some elected officials, there has been some movement towards nuking a lot of these stupid traditions.  Bills have been passed liberalizing and expanding voter registration, providing for vote by mail (or drop-box) and offering early voting options.   Some key points to remember for the 2021 General Election:
Despite the stupidity of odd-year elections and the many improvements still needed to our voting process (same day registration?  hello?) – the New Jersey Secretary of State's office gets credit for hosting a detailed and informative website for voter information here.  The website covers many more topics which may be relevant to you then we can possibly cover here – so pay a visit if you have any questions or concerns about the process – they got you covered.
Now – as to who to vote for – we got you covered right here.
Force the Issue NJ endorses Governor Phil Murphy for re-election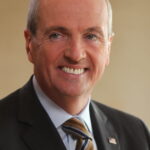 We were serious Murphy skeptics when he began bombarding our inboxes in the run-up to the 2017 primary.  Nice guy, great smile, said all the right things – but let's face it – he was a Wall Street Millionaire trying to buy the election.  Surely he was not actually going to come through on his many progressive promises?
Well – while far from perfect – four years later Governor Murphy has earned our trust and our endorsement for re-election.  He has by and large – one way or another – either passed of facilitated the passing of a good deal of the progressive legislation he promised, leading on renewable energy and climate change, restoring women's reproductive health funding, and setting the path to raise the minimum wage to $15, while passing a Millionaire's Tax despite heavy resistance.  He has been solid on immigration, education and criminal justice reform.  He supported and signed virtually every bill referenced above to make voter participation easier.
On civil liberties issues he pushed hard for the legalization of marijuana (eventually decided by referendum), and helped ensure the enabling the legislation was – for the most part – fair and just.  He signed off on legislation allowing the terminally ill to end their lives with the assistance of a physician.  He signed legislation limiting solitary confinement and expanded the statute of limitations for victims of sexual abuse.
Murphy and his cabinet have been receptive to activists and organizers, and many of his initiatives both via legislation and executive action had long lain dormant on the doorsteps of the halls of power in Trenton.  He has picked his fights with the NJ political establishment judiciously and won many of them – creating space for more progressive challenge of the status quo throughout the state in the future – and we are certainly looking forward to much more of this in his second term.   Most importantly the Governor has provided steadfast – if not flawless – leadership through an unprecedented global crisis that hit New Jersey particularly hard.
New Jersey has a lousy habit of electing progressive-minded Democrats as Governor and reverting back to reactionary Republicans four years later.   You have to go all the way back to Brendan Byrne in the year of this writer's birth – 1978 – for the last time NJ re-elected a Democratic Governor at all.
With the myth of the moderate Northeastern Republican dead and buried, New Jersey has a stark but easy choice in the 2021 election – and it is crucial for progressives, liberals and leftists alike to help ensure that Blue Jersey shuts the door forever on reactionary Trump-ism, science-denial-ism and the racism and misogyny of the modern Republican party.
You can and should donate or volunteer for Governor Murphy's re-election here.
Force the Issue NJ endorses Christine Clarke for State Senate in LD26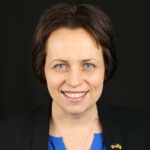 All 120 seats in both houses of the New Jersey legislature are technically up for grabs on November 2nd.  While we enthusiastically in some cases and begrudgingly in other cases recommend a vote for the Democrats across the board – the race in LD26 is of particular interest for statewide progressives.  Christine Clarke is a proven and dedicated activist whose head and heart have always been in the right place.  She is seeking to unseat the truly odious Joe Pennacchio, an anti-abortion, anti-gay extremist in a legislative district that has quickly turned from red-to-purple-to a beautiful Blorris-blue over the past few years.
If you live in Butler, Fairfield, Kinnelon, Jefferson Township, Lincoln Park, Montville (maaaaah…..home….town), Morris Plains, North Caldwell, Parsippany, Rockaway Township, Verona, West Caldwell or West Milford – we strongly encourage you to make sure you, your family, friends and neighbors vote for Christine Clark by November 2nd.
You can learn more about her campaign, including how to volunteer and donate here.
Force the Issue NJ Endorsements for Jersey City Council

As an organization founded in Jersey City, with 50% of our leadership being current residents – we were thrilled to see a diverse group of independent progressive challengers storm the ballot in 2021.  The Steven Fulop administration currently enjoys a rubber-stamp 7-2 majority on the Council and has even gone so far as co-opting conservative dinosaur Richard Boggiano in their efforts to eliminate all dissenting voices to their developer-driven agenda.
Voters, volunteers and activists in Jersey City not only have a duty to defend the last remaining independent council-people (James Solomon and Rolando Lavarro) but have an opportunity to return local hero Chris Gadsden to his rightful place on the council and support the election of a group of progressive, independent candidates who truly care about their communities and represent the many faces and voices of our city.
Note that Council At Large candidates represent the entire city and are elected by all Jersey City Voters.  Council Ward seats are based on your specific area of the city (your Ward) – while these aren't precise, we added the main neighborhood of each Ward in parentheses.  Please check your sample ballot to see which Ward you will vote in.
Force the Issue NJ is proud to endorse:

Council at Large – Chris Gadsden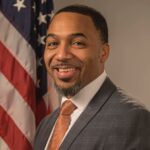 Lincoln High School Principal, life-long Jersey City resident and former City Councilman representing Ward B; Chris Gadsden is now running for a Council at Large seat.  Gadsden's deep experience on each and every issue affecting each and every corner of Jersey City is evident in his platform – which runs the gamut of the issues constantly debated throughout JC from the role of police in the community and bike and pedestrian safety to the full funding of schools and recreational activities for the youth.  Oh, and he's got bars.  You can and should volunteer or donate to Chris Gadsden's campaign.

Council at Large – Rolando Lavarro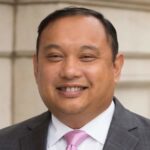 Another life-long Jersey City resident and former Team Fulop stalwart, the scales started falling from former Council President Lavarro's eyes in 2016, according to this insightful interview with the Jersey City Times.  His conversion from beleaguered Fulop loyalist to fierce independent critic was completed by 2019, around the time Jersey City progressives started noting  his increased attendance at their events and new found openness to engage.  With his strong advocacy for inclusionary zoning and his honest reckoning with his tenure under Fulop's thumb, and given his deep ties to the community and experience leading the City Council – re-electing Lavarro is one of the keys to an effective and independent City Council.  You can donate to his campaign here.
Ward A (Greenville) City Council – Kristen Zadroga-Hart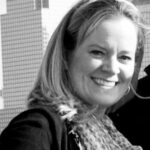 Another lifelong Jersey City resident and educator on our list, Kristen Zadroga-Hart has been a die-hard advocate for education, youth recreation and her neighbors in Ward A, perhaps the most persistently under-served community in Jersey City.  Ward A needs a real fighter with real independence from the local establishment and Zadroga-Hart has the dedication, integrity and energy to stand up for her community and get things done.  You can support her with a donation or sign up to volunteer here
Ward B  (West Side) Council – Joel Brooks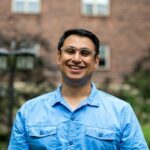 Union Rep Joel Brooks is a relative newcomer compared to most of our endorsees, though his work with The Health Professionals and Allied Employees union in Hudson County has deeply immersed him in the working class struggle of Jersey City.  His background with organized labor, the Sanders campaign and Democratic Socialists of America has put a rose-red-scare into the Fulop administration and their capitalist allies who went all out to defeat Brooks in his quest to join the Democratic Party Committee in 2020.  Brooks is a fighter though and is now running for the Ward B Council seat by taking on the developers, their dollars and their drones in the local Democratic party.   You can donate to his campaign here or sign up to volunteer.
Ward C (Journal Square) Council  – Kevin Bing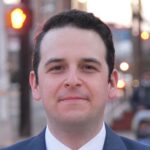 From his founding leadership of the Journal Square Community Association to his advocacy on bike safety, COVID vaccination and more, Kevin Bing has proven himself to be a stalwart community leader.  With experience as an insurgent Demcoratic committee-member and as a small family businessman with a degree in economics; Kevin will bring a practical progressive approach to the City Council.  His website features a detailed platform based not only on his own ideas but a summer's worth of listening sessions he conducted with his prospective constituents.  You can donate to Kevin's campaign here or sign up to volunteer.

Ward D (Jersey City Heights) Council – Danielle Freire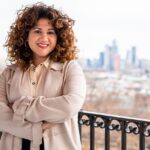 Danielle Freire is a life-long Jersey City resident whose non-profit work has been concerned with bringing resources to under-served communities, and bring those same communities to the table to decide how those resources should be used.  Ward D – Jersey City Heights had a proud tradition of independence on the City Council which ended with the tragic passing of Michael Yun, and Danielle offers a chance for voters to restore their independent voice in city affairs.    You can volunteer for her campaign here or support the campaign with a donation.

Ward E (Downtown) – James Solomon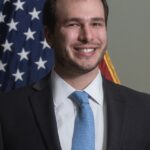 Incumbent Ward E Councilman James Solomon is a teacher, father of two and cancer survivor.  He fought his way onto the City Council against the will of the local party machine in 2017 and has continued fighting ever since.  Not only is he one of the last independent voices currently on the council, but he is also a leader of the local progressive movement – and that means the Hudson County party apparatus is coming at him hard.  James's leadership is critical to the council and moving Jersey City forward.  Support his campaign with a donation here or sign up to volunteer.
Ward F (Bergen-Lafayette) – Frank Gilmore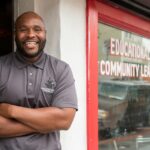 Lifelong Jersey City resident and community activist Frank "Educational" Gilmore is probably the further thing from a typical politician you will find on your ballot this November.  His redemption arc and capacity for learning, growth and compassion inspires his community, just as his community inspires him.  Having experienced both the worst and the best of what Jersey City could offer, Gilmore will bring to the City Council a perspective that is too often absent from the halls of power, a voice that is sorely needed in the decision-making process.  You can support Frank's campaign by volunteering or providing a donation.