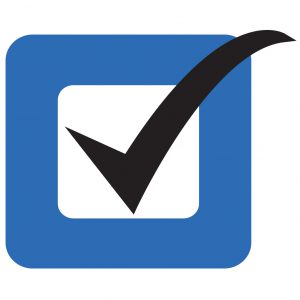 Here at Force the Issue NJ we pride ourselves on following the advice of the immortal Fred Rogers by finding the helpers in any crisis situation. COVID-19 is not just a national crisis, it is a global crisis. And it is not just a global crisis, but a local crisis. Our organization is headquartered in the major impact zone of one of the most impacted states in the country.

While we all fear for our friends, family, our communities and ourselves – fear is not a strategy and fear will not accomplish anything. Fear will not make this crisis end one minute sooner nor will it improve the outcome for a single individual, family, city or county.

One way we can all help is by conscientiously observing social distancing directives and firmly encouraging our friends, families and neighbors to do the same. Our neighbors who are medical professionals and workers providing food, sanitation, transportation and security are on the front-lines now and we must support our troops by keeping our powder dry, keeping ourselves healthy and keeping our distance.

Another way we must help is by proving financial and tactical support to the non-profit and community organizations who are on the front-lines as well. Across the Garden State, non-profit and community organizations are either leading on new efforts to address this crisis or simply trying to maintain the valuable level of service which our community relies on.
Please take the time to review the below list of amazing organizations who are working hard for all of us right now. If you are able to do so, please reach out to them to offer your services or your donation. We have sorted these by category, region and county and while most are located in the northern part of the state, we are happy to add organizations from all over the state – please submit the organization you work for or with via this online form so we can you to our list.
Employment
Hudson County:
Family Support:
Hudson County:
Haven Adolescent Respite Center is performing twice-weekly check-ins with 50 youth and families predominantly living in the Jersey City Housing Authority's sites and is providing online group therapy sessions. Volunteers who a) can offer technical skills for assisting youth with online homework issues b) can provide lectures/streaming events that might be interesting to youth, or c) are bilingual in Urdu, Hindi, Sindi, Creole, or Russian are encouraged to contact Amy Albert – aalbert@havenrespite.org or donate to support her work!
Food & Nutrition Aid:
Statewide:
Community FoodBank of New Jersey is the state's largest anti-hunger and anti-poverty organization, and partners with volunteers and food banks across New Jersey and Jersey City.
Hudson County:
Essex County:
Newark Water Coalition is providing Newark residents with cases or gallons of water, you can fund their efforts via GoFundMe or Venmo @Nwkwatercoalition
Monmouth County:
Youth Time Banking NJ is transferring food boxes and donations for youth and families impacted by COVID-19 and involving youth in community service and technology activities. They are seeking occasional help with food transfers from local residents of Monmouth County. If you are interested in volunteering, please e-mail info@ytbnj.org or you can donate to support their work.
Morris County:
Dover School District meals available to ALL Dover School District students, NO ID required, at North Dover, Academy St., East Dover, Belmont Ave (formerly Hope House), Victory Gardens Fire Department, and Canfield Ave. School in Mine Hill.



First United Methodist Church Food Pantry and Toiletry Supply Center
41 East Blackwell Street, Dover, NJ 07801 – 973-366-1804 – Monday-Friday 3PM-7PM
Delivery is available. Recipients will be asked for their address and phone number. Staff is bilingual. No ID is required; recipients are asked to fill out a form with name and phone number for church's internal records.
Donations payable to FUMC – Memo: Food Pantry. Donations of goods are being accepted as well and are in need. Volunteers are needed. To volunteer, please go to the church at 3PM and inform them that you would like to volunteer. Staff will give you further instructions, whether that be handing out food or receiving donations. Gloves and masks are provided.



Grace United Methodist Church – 98 N. Sussex Street, Dover, NJ 07801 – 973-366-3681
Starting 4/1: W, Th, F, and Su 2PM-6PM
Donations payable to Grace United Methodist Church – Memo: Food Pantry



Trinity Lutheran Church Food Pantry and Faith Kitchen
123 E. Blackwell Street, Dover, NJ 07801 – 973-366-2821 – Food pantry M-F 9AM-1PM
Donations payable to Trinity Lutheran Church – Memo: Local Hunger
Takeout meals at Faith Kitchen Monday-Saturday at 11:30AM
Faith Kitchen is operating in reduced capacity and needs assistance. They are handing out brown bag lunches at the door. If you would like to volunteer, please contact Joanne Bleecker at 973-219-7560. Donations payable to Faith Kitchen – Memo: Soup Kitchen



First Memorial Presbyterian Church – 51 West Blackwell Street, Dover, NJ 07801 – 973-366-0216
Food pantry on Wednesdays 10AM-12PM, Takeout meals on Sundays 11:30AM-12:30PM. Donations payable to FMPC – Memo: Food Pantry



St. John's Episcopal Church – 11 South Bergen Street, Dover, NJ 07801 – 973-366-2772
Food Pantry M-Sat 9AM-1PM by appointment only. Call 973-366-2772. Delivery available. Takeout meals available after 4/8. Donations payable to Saint John's Episcopal, Memo: Food Pantry.



Morris County Office of Temporary Assistance (OTA)
340 West Hanover Avenue, Morristown, New Jersey 07960 – 973-326-7800



Interfaith Food Pantry
2 Executive Drive, Morris Plains, NJ 07950 – 973-538-8049 ext 210
Email: interfaithfoodpantry@mcifp.org – Website: http://mcifp.org
New clients must call for a phone interview appointment and to schedule grocery pick-up.



Nourish.NJ (formerly Community Soup Kitchen) – 36 South Street, Morristown, NJ 07960 – (973) 267-0709



Barbara Hendrickson Smith Food Pantry – 78 Abbett Avenue, Morristown, NJ 07960 – 973-455-9802



Market Street Mission – 9 Market Street, Morristown, NJ 07960 – 973-538-0431



Morristown 7th Day Adventist Church – 501 Tempe Wick Road, Morristown, NJ 07960 – 973-984-2970



Morristown Meals on Wheels – 29 Elm Street, Morristown, NJ 07960 – 973-538-2160, ext. 211



Salvation Army (Morristown) – 95 Spring Street, Morristown, NJ 07960 – 973-539-2700



WIC Clinic (Morristown) – 3 Rowe Street, Morristown, NJ 07960 – 800-427-3244



Mutual Morris – delivering groceries and supplies to the most needy who cannot leave their home due to illness and/or vulnerable health status and/or age. Contact 1-800-596-7950 extension 1 for English or 2 for Spanish, either to volunteer or to request assistance. Please donate to this effort here:Mutual Morris COVID-19 Mutual Aid Support
Healthcare Support:
Statewide:
Northern New Jersey:
Hudson County:

Bergen County:
Bergen Mask Task Force helps volunteers with sewing skills make surgical masks for non-critical use at Holy Name Medical Center, preserving N95 masks for COVID-19 patients. They offer online tutorials on how to sew the masks; a volunteer will do a non-contact pickup from your home to distribute to hospital workers.
Housing / Homelessness
Hudson County:
Family Promise of Hudson County: Interfaith family homeless shelter in Hudson County that is re-housing families in individual homes so they can self-isolate safely.


York Street Project's homeless shelter for women and children is in particularly urgent need of funding to be used for supplies to fight COVID-19.
Immigrants & Refugees:
Hudson County
Church World Service Jersey City is assisting refugees and asylees in accessing unemployment benefits, answering questions about the pandemic and how to access basic needs, and referring clients to employment resources. They anticipate a need for rental assistance to support clients who do not qualify for the stimulus funds because they are newer arrivals to the United States as well as for those who will struggle to find new work. CWS is specifically looking for CERTIFIED English language instructors to assist with remote English tutoring. Please submit a resume and cover letter for review via email to CWSJerseyCity@cwsglobal.org or donate to support their work.


Welcome Home is a volunteer-run 501(c)(3) that helps refugees and asylees who have resettled in Jersey City. You can donate here to help their ongoing tutoring, job support, food & supply runs, child enrichment, and myriad other forms of support continue during the COVID-19 crisis. They've also set up an Amazon Wishlist to provide Chromebooks to families without devices to continue their children's education during this time.
Union County
Refugee Assistance Partners NJ are providing food and supply deliveries to at-risk residents, as well as financial relief for unemployed residents due to Coronavirus. Volunteers can assist in gathering food and supply donations, remote tutoring in various languages, and building online newsletters by emailing info@rapnj.org or donate here to support their work.
LGBTQ Community Support
Hudson County
Hudson Pride Center is continuing to provide all of their usual counseling services to LGBTQ youth and seniors, as well as HIV and HRT counseling remotely through the crisis. Volunteers can assist with social media flyer work, facilitating, programming, guiding guests at events, etc. by contacting info@hudsonpride.org or you can donate to support their work.
Prisoner Support
Northern New Jersey
All of Us or None- Northern NJ is providing financial support for necessities for those directly impacted by the justice system and currently incarcerated, pushing legislation for the release of vulnerable populations in prisons to minimize the spread of COVID-19 in enclosed, overcrowded facilities and distributing safety information. They are seeking volunteers to drop off necessities for those without the means to receive funding via direct money applications. Please email them at aouonnj.info@gmail.com to learn more about this opportunity or donate to support their work.